A film directed directed by Pablo Burgos-Bosh
When Casa Milá popularly known as La Pedrera was originally constructed between 1906 and 1912 it was not the sensation that it is today. In fact it would be several generations before this architectural masterpiece would be recognised as such by locals. The film / documentary is a very personal view through the eyes of Carmen Burgos-Bosch, 87 years old, who has lived in La Pedrera since getting married and starting her own family. Witness to the changing fortunes of the building and Gaudí's legacy Carmen acted as a semi-official ambassador for the complex over the decades when locals weren't paying much attention.
Lasting approximately 90 minutes the film mixes images of Carmen's daily life in La Pedrera and other more abstract details. Carmen is the aunt of the film director Pablo Burgos-Bosh. As well as other scenes that explore sources of inspiration, movement and nature. Those scenes where Carmen appears are the most interesting and revealing, not only because of all her stories and the changes in the Barcelona o today compared to the 1940s. But also how the architecture provides the backdrop to a life lived in a typical apartment of La Pedrera. There aren't that many left. It's an exercise that would be interesting to do for other historical buildings.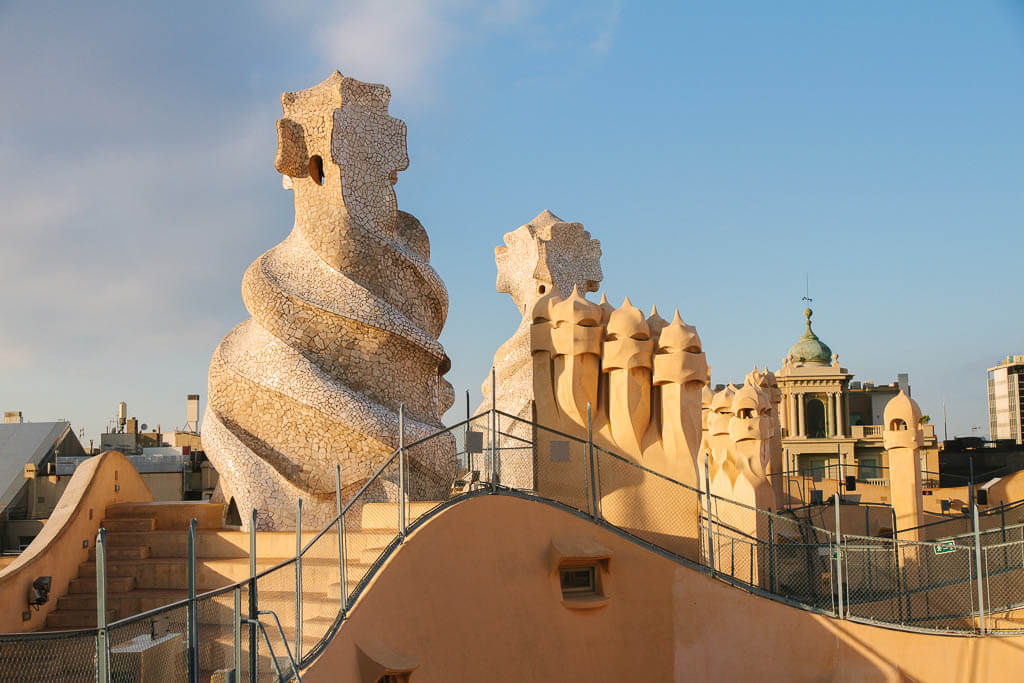 Designed by Antoni Gaudí the building was commissioned by Pere Milà and Roser Segimon to create a residential complex for them to live in and rent out the other apartments and office /commercial units. La Pedrera was declared a World Heritage Site by UNESCO in 1984. The film also features interviews with Eusebio Güell, a descendant of one of Gaudí's most famous patrons; Marta Puig, daughter of one of the architect's disciples; the architects Hiroya Tanaka, José Manuel Almuzara, president of the ProBeatification Association Antoni Gaudí and Chaira Curti, as well as the industrial designer Miguel Milà, among others.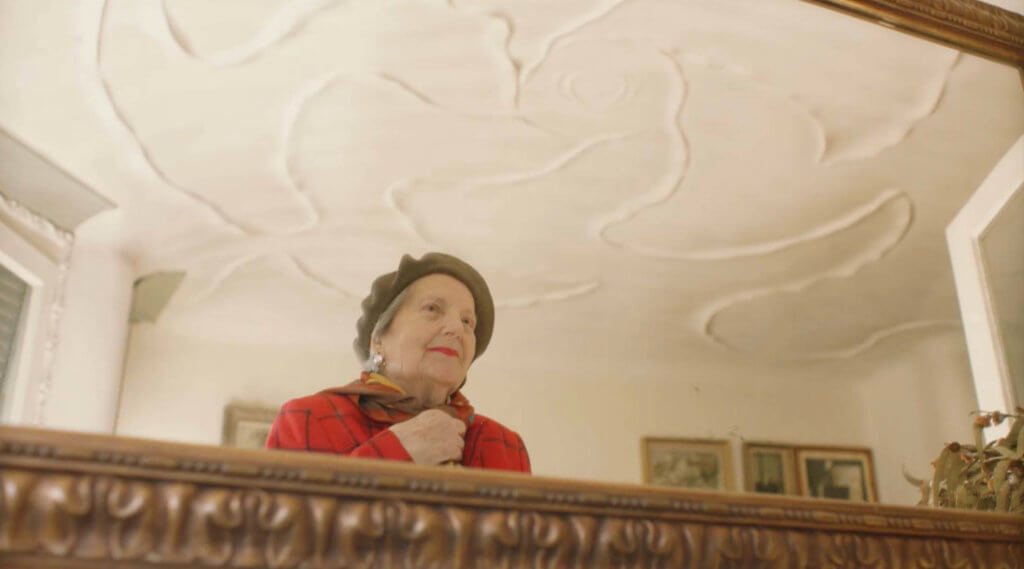 "The idea to make the film came about after Carmen had been diagnosed with a degenerative condition which would affect her memory after living for so many years at La Pedrera. To begin with she thought it might be too late already but after a few minutes reflection she was delighted with the filming. During which we were always conscious of the fact that she might get tired but on the contrary she showed a strength and vitality that were contagious. In the end it all worked out as we had planned and everyone was very satisfied with the result which we hope will make it to different festivals and events around the world. It's a film that speaks directly to the heart," explains the director.