Barcelona Design & Art Tour
Barcelona design and art inspires!
BARCELONA DESIGN CITY
Barcelona design and art is visible from the ground up, from stunning street sculpture to sleek hotel rooftops, Antoni Gaudí set the tone for fanciful facades and finely crafted furniture, a tradition that hasn't stopped as creatives such as Javier Mariscal, Oscar Tusquets and Lázaro Rosa-Violán add another creative layer to the Design Barcelona trademark. In the Eixample District, you can see their work behind in 19th century storefronts, in chic design hotels and home décor showrooms.
Art and design is more intertwined than ever before and you'll see both in Barcelona's Design and Art galleries. The Old Town districts such as El Born and El Raval showcase emerging talent, with owner-run spaces displaying the latest in photography, wearable art, jewellery, fashion, sculpture and painting. This creative juxtaposition of new and old creates a rich creative scene that is unique to Barcelona.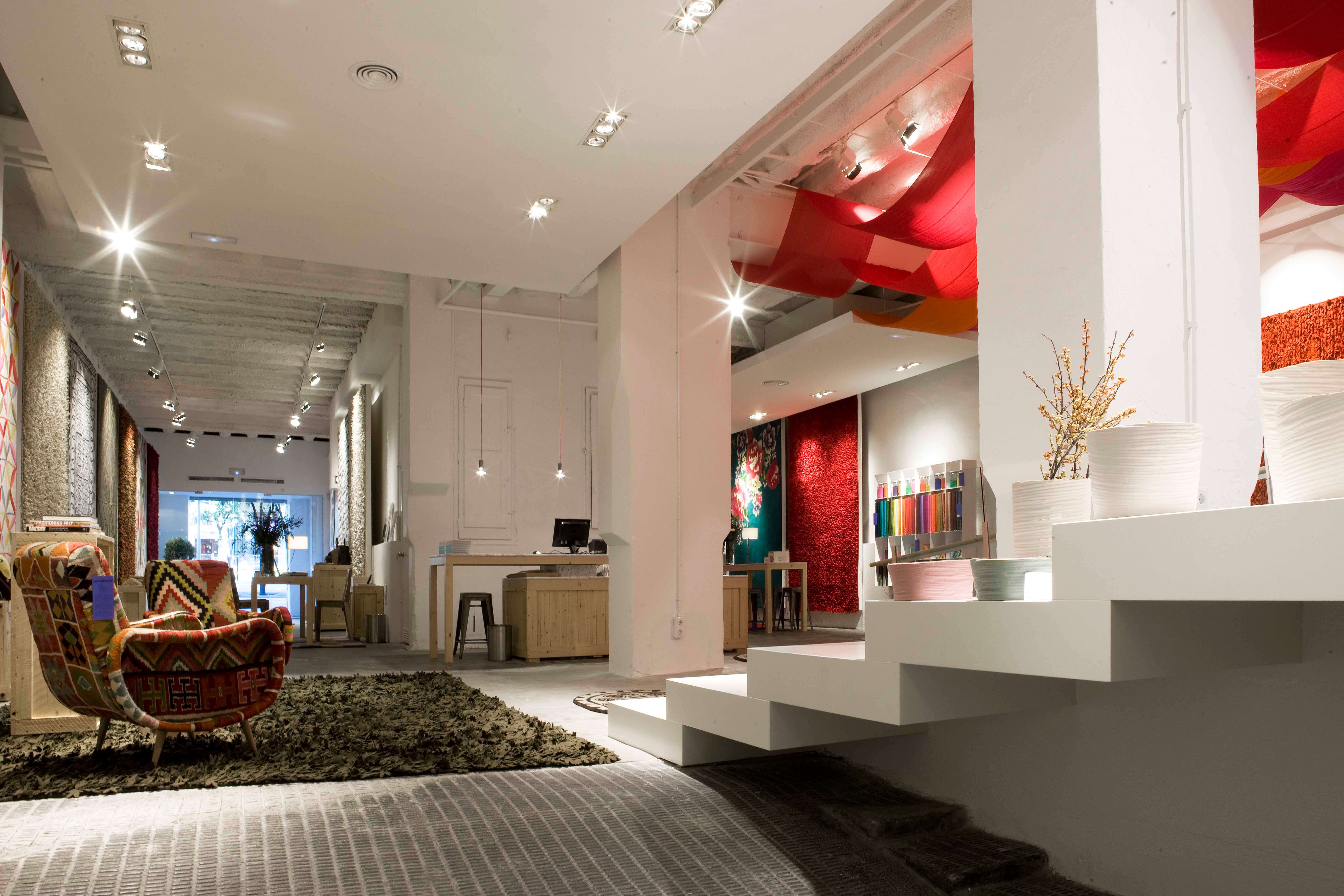 TOUR SUGGESTION
Shops & Showrooms
Let Barcelona Design Tours show the best of local creativity through the shops and showrooms of its most well-known designers. Learn about the 'design boom' of the early 1990s that radically changed the city and made Barcelona world-renowned in contemporary design. See what direction new designers are taking, and understand the who, where and how of the city's unique style.
.
TOUR SUGGESTION
Hospitality and Hotel Design
The tourist boom in Barcelona has resulted in an extraordinary number of hotels and restaurants that brim in originality and unique design concepts. From stunning lobbies and roof-top terraces to haute cuisine restaurants where the décor is as daring as the food, Barcelona Design Tours can show you how the city is catering to its millions of visitors in high style.
Barcelona's alternative art scene is evolving in the more relaxed neighbourhoods out of the city centre.

For artists and art lovers, Barcelona Design Tours can help you discover stunning graffiti and murals, artist studios and experimental galleries that have set up in old industrial buildings and workshops. Along the way, you will meet some of the artists themselves and learn about the city's lively modern art scene. 

"We were a tough crowd to please, but Brian and Suzanne were excellent"
John Knowles, Managing Partner, UK

"Great background information"
"Brian showed us a side of the city I never would have found on my own"
Peggy Sijswerda, journalist, USA


"Loved every minute of it"
"Utterly seduced by the clever itinerary"
Jane Darroch Riley, graphic designer, Barcelona
EMAIL
hello@barcelonadesigntours.com