An ephemeral centre for entrepreneurial initiatives in Poblenou
Local architects ARQUITECTURA-G has recently completed a temporary office facility in @22, Barcelona's most high tech and entrepreneurial neighbourhood. With limited resources the studio managed to create a literally blank canvas occupying 500 sq.m. An environment where the new tenants who will occupy the spaces can imagine and create their magic. The following description was provided by the architects.
The project consisted of the refurbishment of an old factory into a cultural and creative
centre for entrepreneurship and business innovation. The building includes two warehouse spaces, the main one, with a double pitched roof volume and the second one, with double height ceiling space. The project is located in the Poblenou neighbourhood of Barcelona and accommodates different types of businesses ventures and projects, including: Folch, Elisava, Vice, Nomad coffee, Whitehorse and Offf all brought together under the Acid House Barcelona initiative.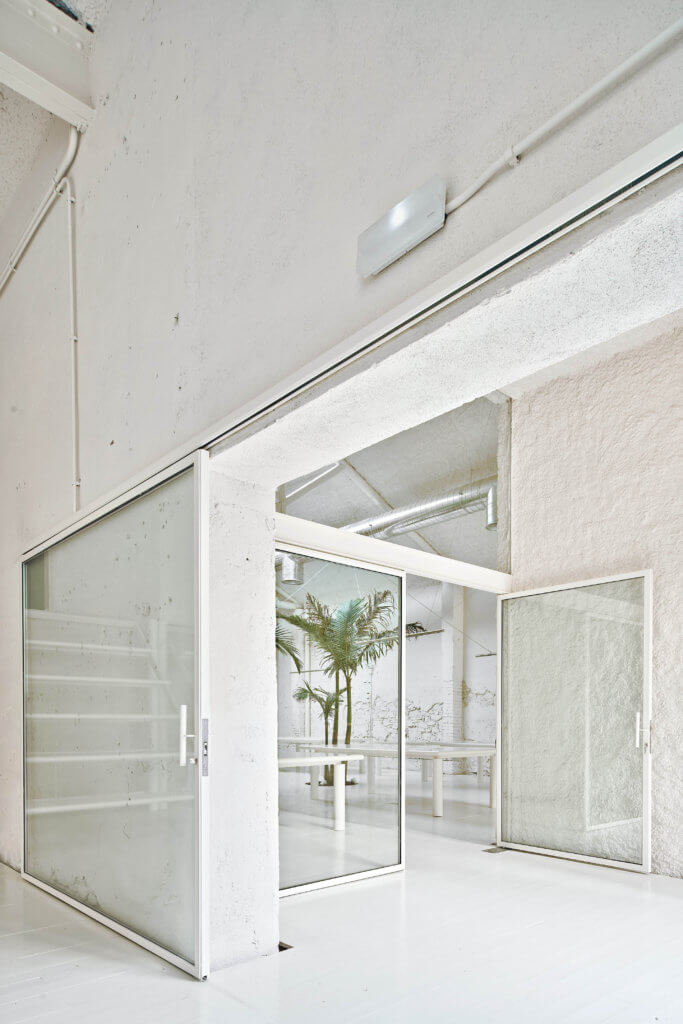 The project will only have a 10 years life span, which ultimately led to the different decisions with respect to the budget and making the most of limited resources. The existing configuration and layout were retained strategically placing the different elements of the new elements with respect to them; an office in the main warehouse, classroom, toilets/bathrooms, office and workspace in the adjacent one. The area where Acid House faces the street on the ground floor has been used to locate offices, a 'shop window', cafeteria and meeting rooms, and so serving as a filter between the public and private realms.
The very eclectic found materials and textures of the factory were painted with a single colour with the aim of unifying the space. The juxtaposition of the glass enclosures and the wooden flooring, the sprayed plaster combined with the textures of the masonry walls as well as the riveted beams and traditional industrial trusses make legible and celebrate the building's past.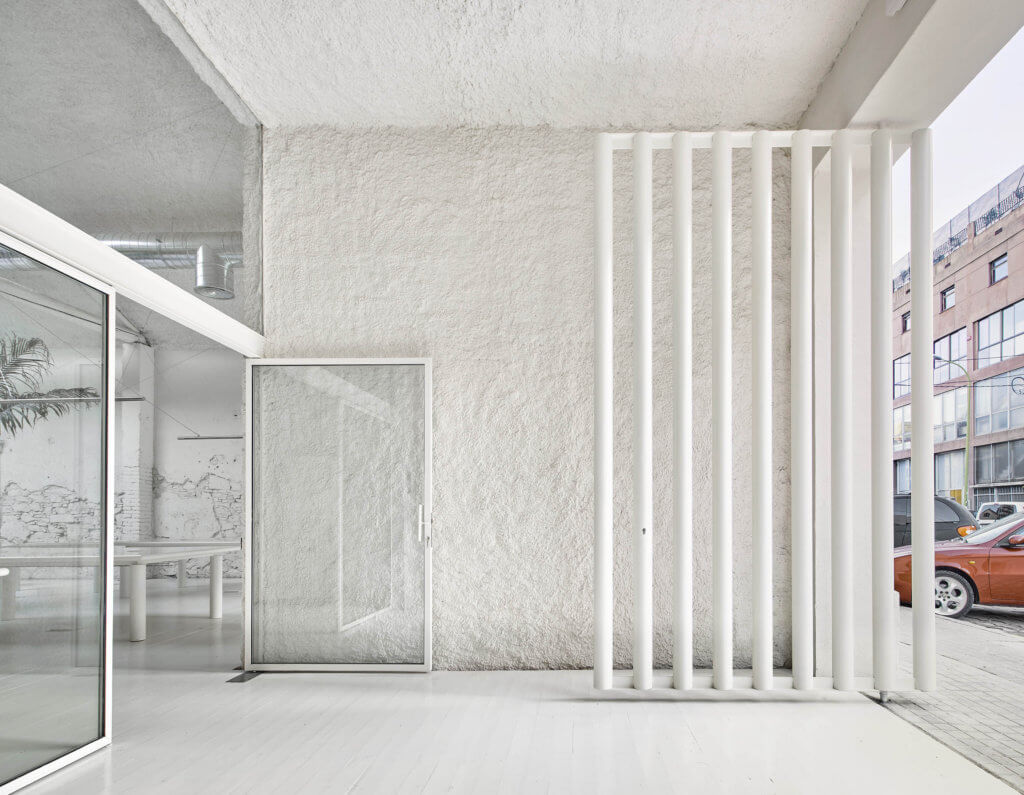 The opportunities for varying its uses within the spaces are expressed through mobile furniture such as mobile tables, stands and a metal stair which are detached from the fixed built sedentary envelope. The vegetation brings a note of colour to the setting and is put to practical use by screening a meeting room in the main space.
ACID HOUSE BARCELONA
22@, Poblenou
ACID HOUSE BARCELONA
22@, Poblenou
Barcelona
Barcelona